Within 4h all over Switzerland
We are at your disposal to make sure of delivering your package as fast as possible.
Get Quotation within 15 minutes
Quick and professional approach to each request, always accompanied by optimal solutions.
Professional Service
Our professional drivers will serve your delivery cargo with extreme punctuality.
GPS Tracking
Authorize us to deliver your shipment accurately while monitoring the provided service through the GPS.
If you are looking for efficient, fast and punctual delivery in Switzerland, then you are in the right place. For delivering your goods, such as confidential parcels, letters and documents, as well as pets, fresh or frozen food, or even valuable shipments like a piece of art.

Before contacting us, please make sure that your shipment corresponds to our rules that authorizes our drivers to receive and transport.
For further information concerning the above, you are welcome to visit our Terms & Conditions section and get acquainted with "what do we transport?" which also specifies the list of goods that do no...
Read More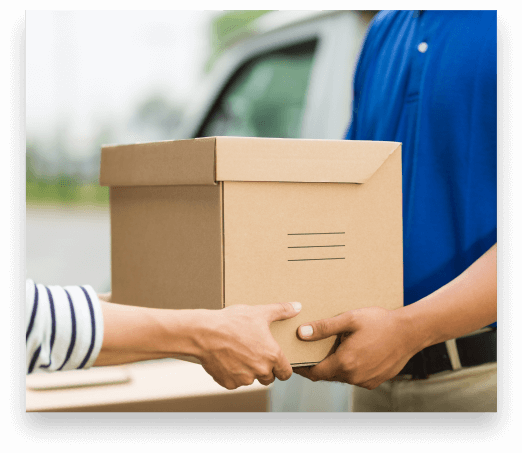 Express Delivery Services in Switzerland
AlpDelivery.ch - Direct delivery door to door across Switzerland in maximum 4-hours.
We represent professional delivery service for companies and privates throughout Switzerland and its neighbouring regions. Are you looking for a qualified delivery service, combined with professionalism, security, reliability and swiftness? AlpDelivery.ch is here for you! Efficiency is the main part of our duty.

Our company is based in Switzerland and running for more than 15 years with its chief field of transportation services throughout the country and the neighbouring regions. Whether you are a company, group or an individual, our team will be at your disposal to guarantee for you the impeccable requested delivery service.

We offer all kind of delivery services, point to point transfers for goods, parcels and essential documents in complete secrecy and transparency. The delivery of the shipment takes place on the same day or after by modern and eco-friendly vehicles.

Undoubtedly, our provided transport services are very varied to meet your most specific demands. Reliable and excellent delivery of services accompanied by personalized customer service, as we own all the working tools for appropriate transport care.

From Zurich to Geneva, through Bern and Basel, our fleet, which consists of more than 25 stylish vehicles is at your disposal all the times: urgent delivery, express delivery, premium delivery or standard delivery, all the choices are available for you!
The delivery service can be served near Bern, near Geneva, near to Zurich or from/to each Swiss city.

An emergency? Should the parcel be delivered on the same day? No problem, we will immediately process your request! We ensure the most urgent deliveries. In just 4 hours, your shipment will be delivered to its destination. AlpDelivery.ch meets different types of customer requests and responds in the most personalized ways. Home delivery is also part of our services.

Transportation is our speciality! From the essential documents, including significant and confidential matters, to fresh and frozen goods, medical equipment and even pets' delivery, we will safely transfer them to the desired destination.

Delivery in Switzerland is our field. Therefore, you have nothing to worry about. All the options are available to choose between: Either for urgent deliveries within 4 hours to an express delivery in 12 hours, as well as a premium delivery in 24 hours or a standard delivery in 48 hours, our team is always ready. All you need is just to choose your desired option of delivery in Geneva, delivery near Geneva, delivery in Zurich, delivery near Zurich? Or delivery in Bern, delivery near Bern? You are most welcome to select and advise us with your order accordingly.

Do you have any question? We are reachable through the phone during our working hours.
Your satisfaction is our main priority. You won't be disappointed!

During the week from 7:00 a.m. to 5:00 p.m.
For quick and efficient response, especially in case of urgent deliveries, please use our online chat box below. Thank you!
After an experience of around fifteen years in the field of private transfers, we have extended our services to start the delivery of goods and parcels. Our team of fifteen local professional drivers is ready to serve you by delivering the smallest detailed stuff on the most punctuality.

Our customer's satisfaction is our aim by guaranteeing the delivery of all kind of requests.

We are experts in this duty of express delivery in Switzerland. Thus, our inner employees are ready to receive the thousands of requests, processing and later, transmit them to the driver for the final delivery.

Our speciality in the delivery of shipments in Switzerland consists of urgent delivery guaranteed in 4 hours, express delivery within 12 hours, premium delivery during 24 hours or standard delivery in 48 hours.
Read More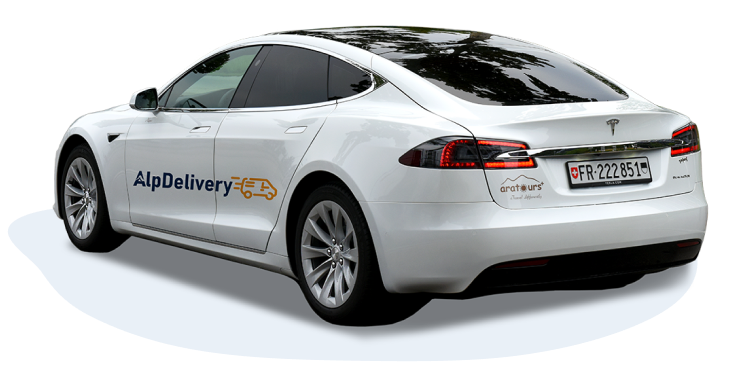 Rue de la Banque 3, CP21
CH-1701 Fribourg
Working Hours
Daily from 7h to 17h